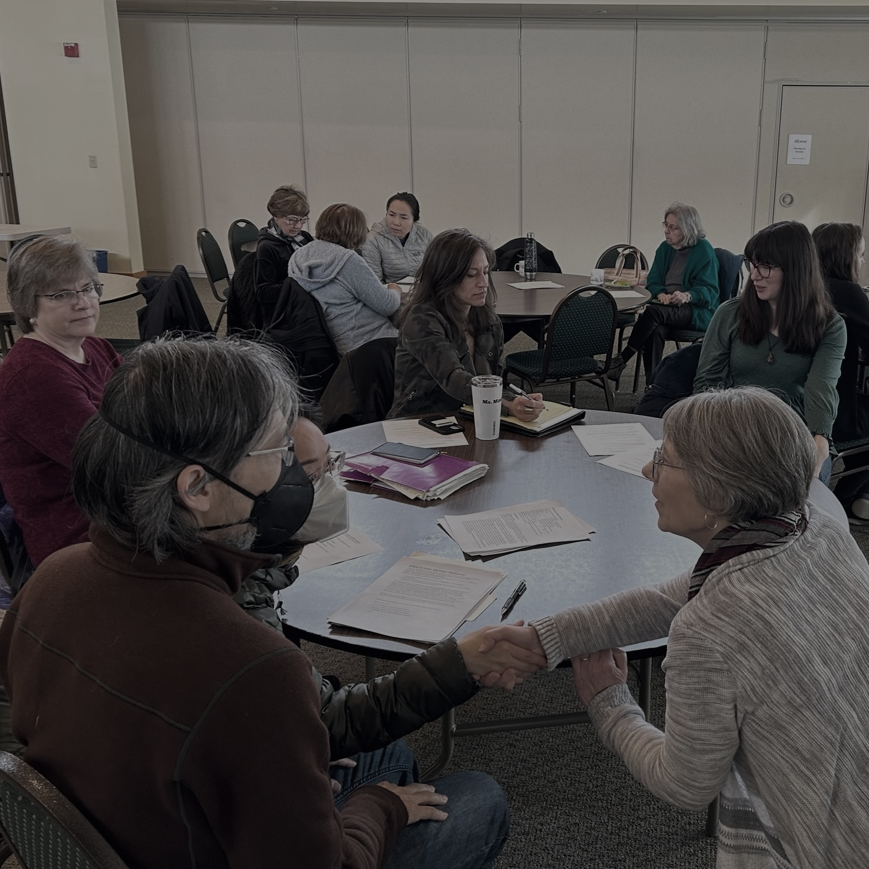 Network & Learn alongside local teachers
The WSMTA Program Chair and Assistant Chair work hard to create a high-quality engaging program that provides professional development in the various responsibilities that come with being a music educator. There are 6 meetings that are held between September to May. Being an active part of the meetings throughout the year provides many networking opportunities.
WSMTA Meetings location
St. Barnabas Lutheran Church
15600 Old Rockford Rd
Plymouth, MN 55446
2023-2024 Meeting Schedule
9:30am-10:00am Social Time
10:00-10:30 Informal Business Meeting
10:30-11:30 Presentation
2023-2024 Program
September 8, 2023 "The Joy of Creation as a teaching tool" Sharon Kaplan
October 6, 2023 "Dr. Turley's presentation of intermediate to advanced repertoire" Dr. Amy Grinsteiner
December 8, 2023 Shared mini-presentations among WSMTA members & December Luncheon (11:30-12:15)
January 5, 2024 "ADHD in Our Students and How to Meet Them Where They Are at" Mitch Grussing
March 8, 2024 "Fun with Analysis: What do all of those Accidentals Mean?" Dr. Sara Miller
May 3, 2024 "Teaching Adult Piano Students or What I Learned from my personal trainer at the gym" Rebekah Richards
Mentorship
Newer teachers who become WSMTA members have the opportunity to be paired up with an experienced teacher. Teachers are also encouraged to seek out other fellow colleagues who have different expertise in areas such as the numerous MMTA programs and continued education opportunities. There is a mentorship list available on our Teacher Portal, which is included in monthly e-newsletters.
December Luncheon
WSMTA hosts a member luncheon after our December meeting. Lunch and beverages are provided and allow all members a social time to connect over lunch. See the 2023-2024 Meetings above which include the luncheon information.
Continuing Education Credits
Attendance at four general meetings per year counts as one point for MTNA Recertification (NCTM) under "Attendance at local pedagogical programs."
Teachers who work in schools are able to count attendance towards continuing education requirements.